One college, two neighborhoods
NYSID Uptown, East 70th Street
NYSID's uptown facility is nestled on a leafy Upper-East Side block within walking distance of institutions like the Metropolitan Museum of Art, Guggenheim Museum, and Frick Collection. Its conjoined 100-year old Renaissance and Colonial-Revival buildings house a hive of activity. Here, NYSID's 500+ undergraduates take the majority of their classes. NYSID's classrooms and MAC computer labs are outfitted with the latest computers and software (including AutoCAD, Maya, and Revit). Our Lighting Lab provides the perfect blend of technology and texture, where students manipulate light sources on everything from wood grain to stainless steel.
Students adore The Mario Buatta Atelier, where light streams through windows into a room full of computers, printers, plotters, and drafting tables. There, thousands of manufacturer's samples—fabrics, wallpapers, floor coverings and more—line the wall in neat bins. When the weather is warm, students hang out and take in the panoramic views on the Roof Garden.
For more on our uptown facility, see NYSID's Library and Public Programs & Exhibitions.
See Undergraduate Study for more on our programs.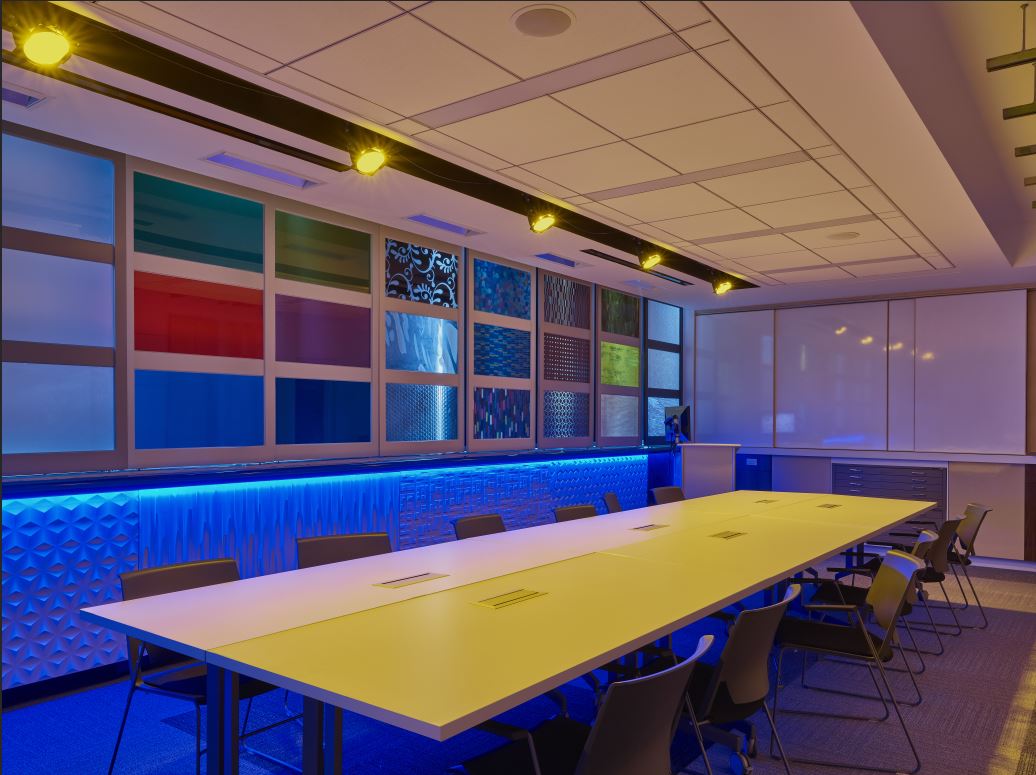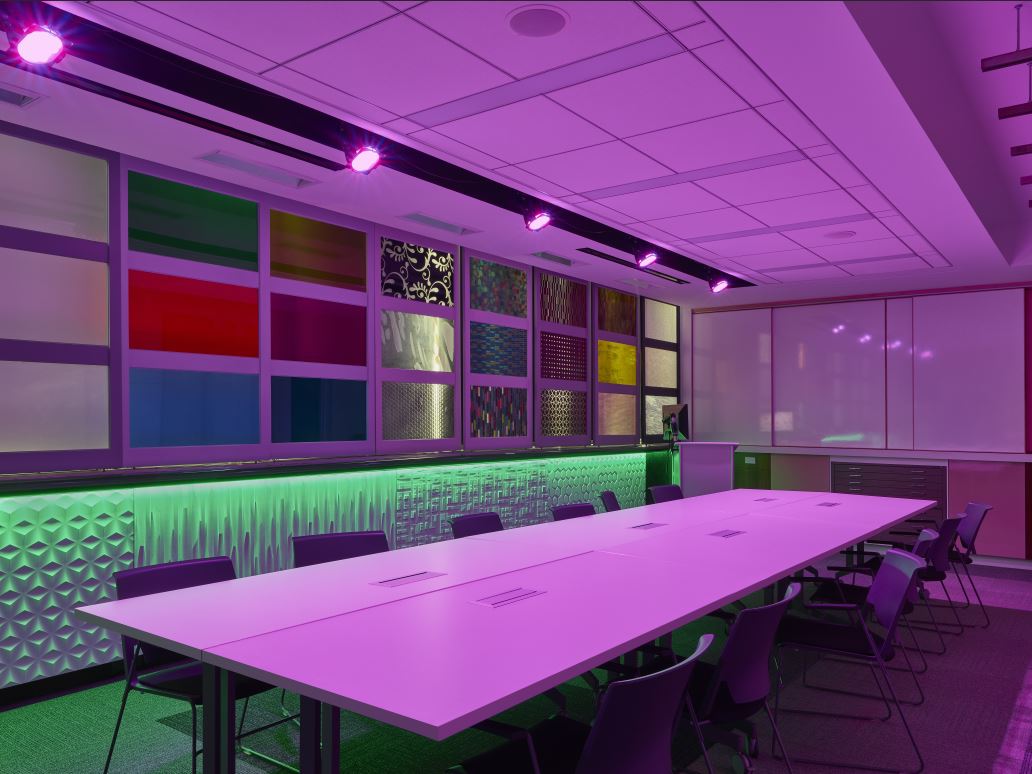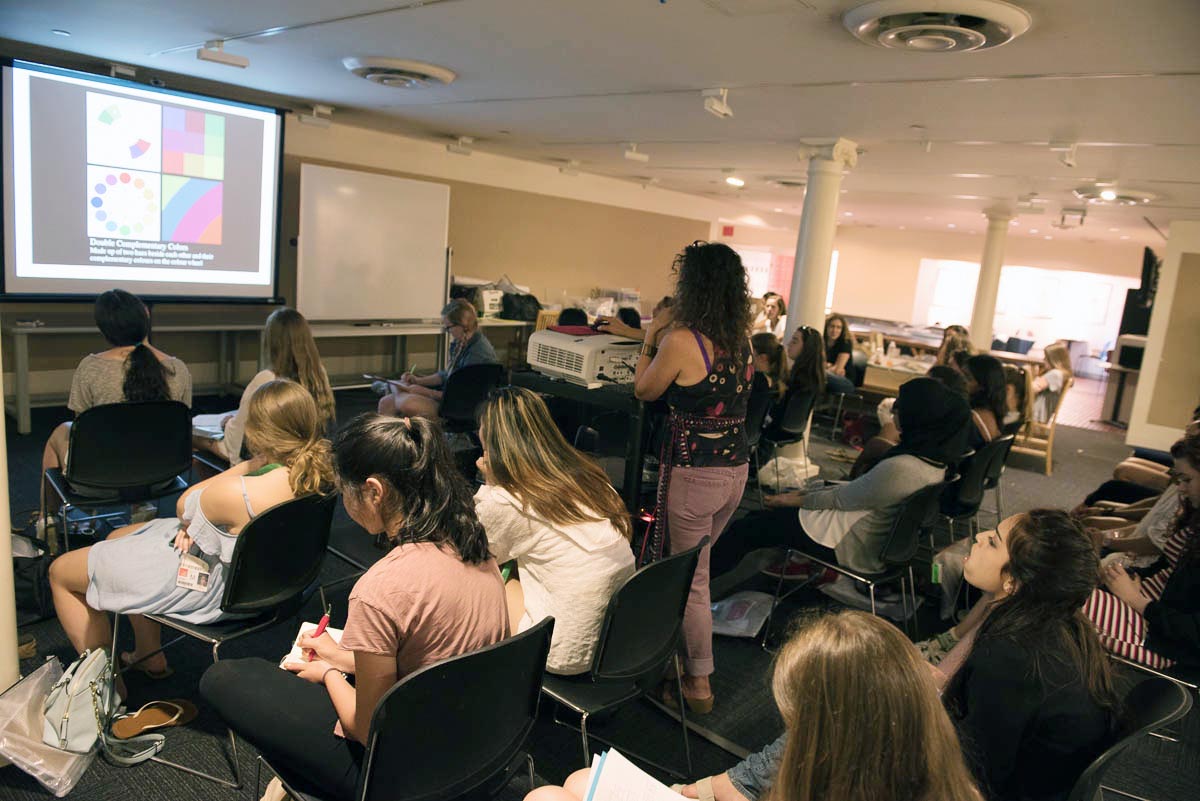 Graduate Center, Park Avenue South
The Graduate Center is a sleek, LEED-Platinum-certified space, designed by Gensler in 2010, is situated in a vibrant center of design, near countless design studios and the furnishings showrooms of the famous New York Design Center. Interiors & Sources magazine called it a "facility. . . that fosters community and collaboration, and embodies the essence of the 'studio' atmosphere." The Graduate Center houses classrooms, studios, an exhibit space, a lighting lab, a materials library, and a student lounge for our 150+ graduate students. The work spaces all flow into each other in a loft-like atmosphere that perpetuates the visual and verbal exchange of ideas. NYSID instructors use the building as a model in sustainability courses; its design integrates low-VOC materials, low-flow water fixtures, and energy efficient lighting.
See Graduate Study for information on our programs.